Uniquely Louisiana French, and Part Two of Louisiana English à la française!
In the exciting follow-up to my article from last year, I want to share some of the things that I have recently learned are "uniquely Louisiana French" expressions. As may already be evident by now, we speak a bit differently here, even in the way we use English. However, some of our French expressions are also unique to this area and not used anywhere else in the French-speaking world, which by the way is big, involving over 40 countries!
Français à la Louisianaise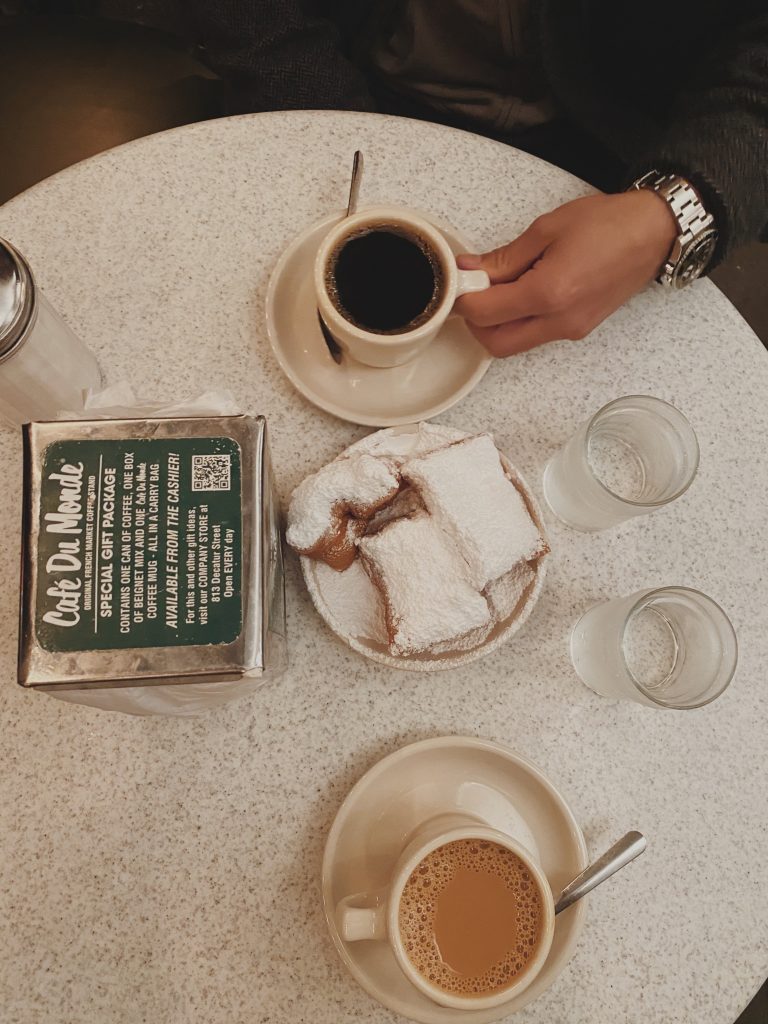 Last time, I mentioned our use of a 19th century word, banquette, which here is the sidewalk, and now the French of L'hexagone use differently (the meaning now refers to a small bench). Yet another expression that we use, that no one outside of New Orleans uses, is vieux carré, meaning "old square". We call the old historical part of our city, the downtown area, this way, even though it is more like a rectangle really, a set of original streets laid out in a grid pattern, 14 by 8 blocks, a configuration which hasn't changed since 1725. It is a logical way to call the area, and yet we equate it with meaning "the old city" or "the historical district". That does not quite work the same way in Europe, where old, historical cities were built in a different way, with more winding roads and starbursts. If we were to use this term with French speakers in Europe or elsewhere, they will likely wonder what we mean by it.
Another (possibly) obvious New Orleaneanism is our motto: Laissez les bons temps rouler. This is a likely translation, from English into French this time. We say "let the good times roll" in English, but in fact this is not a sentence one would likely say in French. For as my dear Philippe says, "good times don't 'roll' in French". Refer back to Part One of this series, times "pass" in French. We can "passer un bon temps", but not roll it. It had never occured to me after all these years in Louisiana that this would not be possible to say in French. Imagine my surprise!
English "New Orleans Style"
Moving on to more English expressions that are unique to New Orleans, and possibly with French roots, there is the very colorful way that we order our sandwiches. Here in New Orleans, we order our sandwiches "dressed", which means served with lettuce, tomato and mayonnaise. I always wondered why non-locals looked perplexed at the question. Does no one else out there order their sandwiches dressed? (Please tell me in the comments section below!) If not, what do they say, then, when they want all the usual stuff on it? After much research and discussion with French speakers, we came to the conclusion that there is a culinary equivalent, "habiller" (to dress), used when preparing poultry or other things, by removing innards, feathers, etc. It would seem that the idea is to "dress it up", in other words, "make it pretty". It sounds like a logical conclusion to me; although, I doubt that the French order their sandwiches "habillés".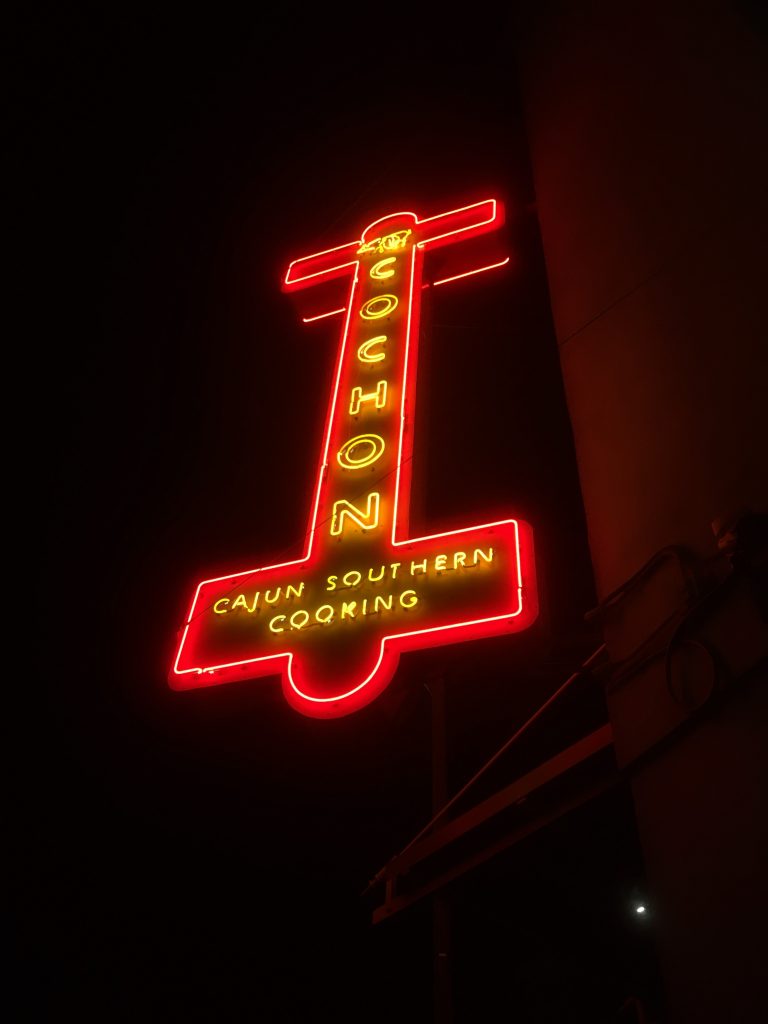 A student of mine once asked me if there was some French correlation to the expression used locally for putting away the dishes, which here is "save the dishes". I think it is possible that it could have come either from the translation of "garder" (to keep or save, for example "garder la maison", to take care of the house) or from "ménager" ("to keep, save, manage" as in "ménager son bien" manage or conserve one's fortune"). Le ménage is the household, and let us not forget that faire le ménage means to clean or sweep or tidy the household. I can not say for sure where the Louisiana expression came from, but I hope some of my readers can shed some light on this for me.
When we want to say "over there", in Louisiana we say "up the road" as in "my friend lives up the road a bit." It is more or less the same in French, en haut de la rue. Additionally, when we want to say "that day or week in the past", we say "that week there" just like in French, ce jour-là, cette semaine-là, (literally that day there, that week there).
There's one that I cannot determine yet, but may add an update here if I can get some information from those of you who are locals out there. In French to say the day of the week, it is either aujourd'hui c'est.. (today is..) and the name of the day of the week, or nous sommes… and the day. This last one translates as "we are… ", as in "We are Monday." Do any Louisiana locals say that? I have a feeling that it is something that may be said here, but I cannot be sure.
This last one was recently brought to my attention (Thanks, Faye!). When we "pass by your house" here in Louisiana, we may also say that we are not "going to get down". That is our way of saying that we are coming by to see you, but not getting out of the car. That also comes directly from the French who use the verb descendre (literally: to descend, go down) to say "get out of (a car or bus)".
I love the charming, colorful way that people speak here.  It is like its own foreign language in America, centered on this little tiny space in the deep South, on this tropical island, the northernmost city of the Caribbean.  French is so integrated into our daily lives here that we are not always even aware of it. When I have pointed out some of the similarities in the way we speak here to the French my students are learning, they are often amazed. It is in our blood, in our lifestyles, and it is a vital part of our identity.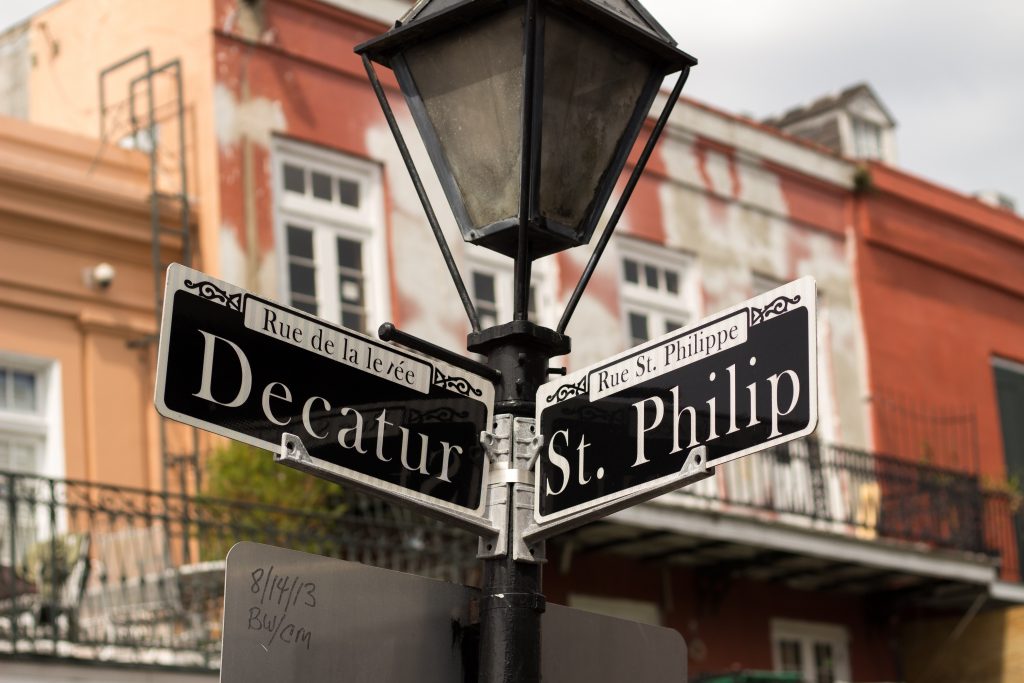 If there is anything to add, please write to me in the comments.  If you have any questions about local Louisiana expressions that you think might be of French origin, also please write me here and I can look into it for you!