Many of my students ask me what I think is the best way to improve their speaking skills in their second language.  Of course the simple answer is to practice speaking.  The language student should seek any and all opportunities to speak their target language, even if that means traveling overseas where the language is spoken, joining clubs, language schools, speaking with international tourists that one may encounter, or with friends from school who are also studying the language.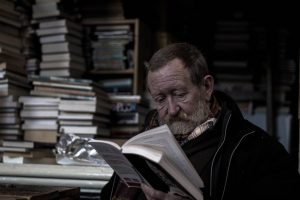 However, that is not necessarily the best answer, and it is certainly not the only answer. What would a person do if he has only few or no opportunities to speak the target language? This is often the case for a person learning a language in a country where the language is not widely spoken. I lived in Japan for a few years, and very seldom met people with whom I could speak  French. Even when that rare opportunity occurred, we were usually in a mixed group where the common language was English.  Even then, the French speakers were not likely to correct my French or offer assistance.  The only thing I could do to maintain my language skills was to read.
Speaking more, practicing conversation, to improve one's speaking skills can only help if someone corrects the speaker.  Yet the student is not necessarily going to build on skills as much as maintain what he already has. The vocabulary already at his disposal is not likely to be forgotten, but he may not add much to it without the help of a teacher conducting a conversation class dedicated to building vocabulary and editing grammar.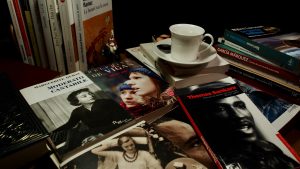 Why Reading Works
If one is living in a rural area without a multicultural population or in a small town without international tourism, expats, or access to conversation classes, then the argument for reading to improve speaking skills is much stronger and the overall benefits are numerous.  When reading, a person is going to see much more than vocabulary.  He is going to build on his understanding of syntax, the use of articles, verb tenses, prepositions, idiomatic expressions, the particular way a language expresses things, the way phrases are built, colorful, descriptive language, and so much more. These benefits don't just come at the early learning stage, but throughout your language learning journey.  Just the other day, I came across a beautiful phrase in a French novel that I was reading  that I hope to use one day.  The author was describing a friend from her past, and said of her that she was "belle comme le soleil" (beautiful as the sun). I thought that this was such a lovely phrase and wanted so much to remember it for a future time when I can use it that I wrote it down in my notebook.  I also found equivalents to English idioms that I recognized, even though they were phrased somewhat differently. We really do continue to learn at any age, at any stage of our education.
Why Not Use a Dictionary?
The way students should deal with new and unfamiliar vocabulary is not to spend hours looking in the dictionary for every new word they come across.  Obviously that is dull, makes reading laborious, and can lead to confusion if they pick the wrong definition or if the word is part of an idiom or used metaphorically. The student should just keep reading.  Does the new word impede the meaning of the passage as a whole?  Is the general idea of what's being said understood? If so, the student should just make a guess about the word and keep reading. If the word keeps popping up, and the student thinks that maybe it is important to know exactly what the meaning is, only then would I say it is best to look it up.  The student may find himself surprised to realize that he had understood it all along, which will absolutely help with his confidence for the next time.  Eventually this word may become part of this repertoire, adding to his growing vocabulary at his disposal.  I have very distinct memories of what book I was reading when I learned certain words.
Other Skills Learned through Reading
While reading, it is not just vocabulary that the student is developing.  He is also being exposed to the usage of prepositions, how and when they are used; articles, which ones are used and in which situations; and common expressions and how they are framed in the language that he is learning. We often make the mistake of simply translating expressions directly from our native language into the language that we are learning, and that often does not work well.  I can honestly say that my full understanding of which articles to use and when did not only come from my grammar classes, but by seeing their usage again and again in books I read. I would sometimes stop and reread a phrase asking myself why one article was used and not another. After some consideration of the meaning of the phrase, it would become clear why it was used. This momentary contemplation cleared up my confusion and has added to my understanding of the grammar.
Final Thoughts…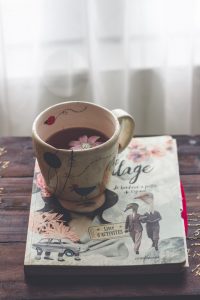 This all can happen quite naturally, without distracting the student from what he is actually reading.  One word of caution, the student should not be translating in his head while reading. If the book is at the right level for the student, the words should be familiar enough for the student to simply read, as it is written, in the language and enjoy what he is reading.  If he is actively trying to translate simultaneously, or pronounce the words in his head, he will get lost in that activity and will lose the meaning in the process.  Therefore, when reading in a foreign language, it is especially important for the chosen book to be at the appropriate level for the student so that the student does not rely too heavily on translation or the dictionary.   Too much can be lost in meaning, and none of the other benefits will be gained from the reading.
So, what are you waiting for?  Pick up a great book and begin today!!
** Check out my Book Club courses for suggestions on great books to read for French or English language learners, and contact me for more information***