Please read testimonials of my clients for French language tutoring, English tutoring, and guided tours of New Orleans' French Quarter!
Thanks Stephanie for these 2 days spent with us discovering the French Quarter with you. We liked so much your availability and kindness.
Thanks also for your love of the French language and your enthusiasm! You gave us the love of Nola… I also liked so much your catchy smile… I wish you in the coming days and months many visitors speaking French with you in the streets of your so nice town because these people will be lucky to have an excellent guide who, on top of that, is admiring Amelie Nothomb!!! With Stephanie, I keep and will keep marvelous memories of New Orleans.
Stephanie is a Master Storyteller! You will feel the chills and thrills of her phantom tales as you follow the paths of the dead who trod those paths before you. Daytime or nighttime tour makes no difference, as the atmosphere dissolves into other-worldliness without attention to time or light. The past will become all too 'present' for you as you continue the trail of steps with this animated guide. A MUST!
I am extremely happy that I had lessons with the wonderful ESL teacher Stephanie Dodaro. As well as being friendly and helpful, she was also highly professional and made my lessons an easy experience. She helped me to speak fluently. I was a student in a business school and wrote a lot of essays. She helped me to correct my essays and to find mistakes. I highly recommend her for everyone.
Over 3 lessons my 15 year-old son has dramatically improved his ability to hold a conversation in French. Stephanie helped him to prepare for an important listening assessment in school, giving him confidence to answer questions in a variety of ways. He got a top mark, something that he could not have done without Stephanie's help. He is much more confident speaking in French. He really enjoyed his lessons, Thank you. Will definitely book more.
Stephanie taught me several useful sentence patterns that I am weak at. A very good lesson as usual.
Excellent! Good exprerience taking classes with her.
It was great teaching! Stephanie has experience as a teacher for in junior high school long time. She pointed out my mistake carefully and spoke slowly. So I felt totally she is professional!
This was exactly what I needed to help crack my mental block on relative pronouns. Stephanie is a patient and conscientious teacher, I highly recommend her!
Thank you very much for high quality lessons, my daughter loves them and always is waiting these lessons. She has good progress for a short period of time. Thank you very much!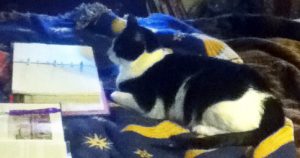 Oui nous avons passé de super-vacances. Nous avons tous apprécié ta compagnie, ta joie de vivre et ton rire qu'on peut reconnaître facilement.C'est pratique pour te retrouver!
Merci pour avoir organiser l'apéro francais. C'était une bonne surprise. L'expérience est + que positive.
I learned a lot from Stephanie when I was a student at ELS language centers in Houston, TX. Her teaching techniques were useful and easy for the students. She was always prepared to her classes and had lots of good sources for teaching. She knows about lots of different cultures and is so easy going. I always wanted to learn French from her too but did not have time for it! Thank you for everything you taught me Stephanie.
Was an amazing experience talking to Stephanie. We talked about several things like politics, work experience and Olympic Games in Brazil. She's very smart and has perfect pronunciation. Thanks teacher!
She focuses heavily on pronunciation, which is important in a language teacher. She's patient and she describes how to pronounce words well, so that anyone could understand it. If there's any misconception as to what she's saying, she clarifies with an example. For someone who's new to the language, and hasn't quite attuned their ears to the language, this is very important so you learn the right way. I've had difficulties with the difference in pronouncing the "eu" in "deux" and the "ou" in "douze", but she's been there to guide me through it, and I finally feel better about my pronunciation. Merci.
We did a fun exercise where I write out some phrases using idioms we've learned in the past week and read them aloud. Steph was very helpful in both correcting grammatical errors and editing them to sound more natural. Great learning experience as always!
She is very good with kids and my son enjoys her because she is patient with him.