There's no place like home.

While we are all sitting at home, confined inside our houses and apartments, it is a good time to think about the meaning of the word "home" and how it differs from "house".  What does it really mean?  How many definitions are there and which, if any, is most accurate or correct?  Does every language have an equivalent, or even a different designation for house and home?  It was recently brought to my attention that in French this distinction can be made. For house, there is maison (which could also be home) or even domicile; otherwise there is foyer for home, but the usage is very specific and is a word that also refers to the hearth, or fireplace, words often used metaphorically for the warmth of the home.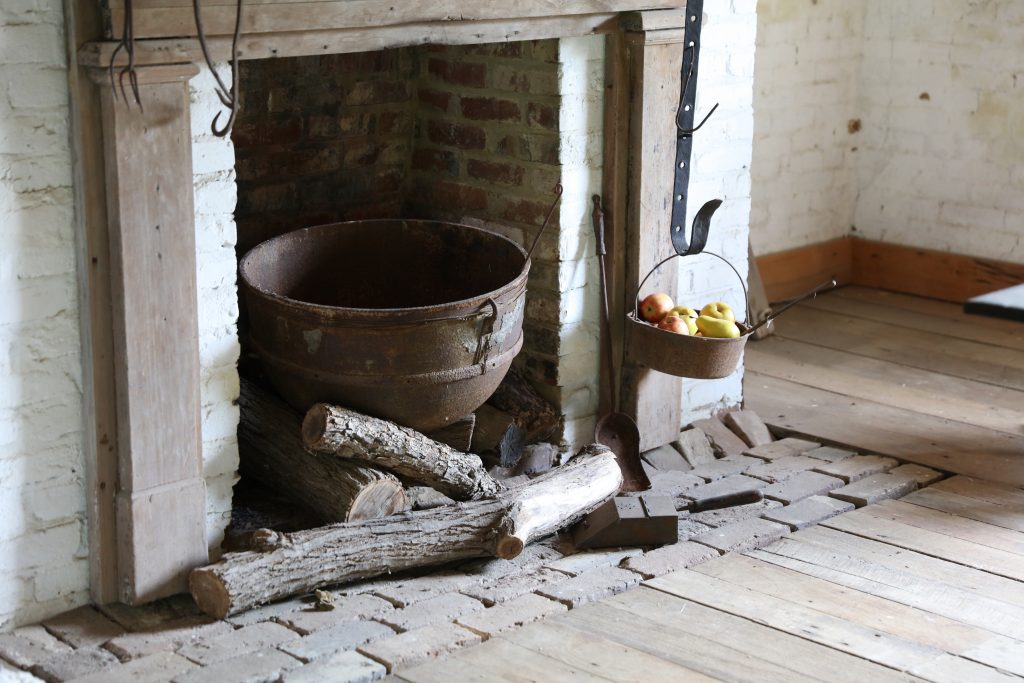 Yet my question is really whether people think of the two words, house and home, differently or use them interchangeably without considering even a nuanced difference. For me, a house is simply where you lay your head at night, but a home is something more abstract. It is a feeling, or maybe even an ambiance. For some people it may be where they were born, spent their formative years, where they had their first memories, where their family is now, or anywhere that their family currently is, or even any place that they are currently living. They may go "home" for the holidays, to their childhood home, for example. However, if their parents moved somewhere, would they then have two homes? If not, would the new house be their new home, or would the old one forever be home and the new one just where their parents are now? How do they choose? My family has moved 5 times since I was born, and my "home" is none of those places. I do not have a single memory of the place where I was born, and the place where I spent my first 15 years in school is not special to me.

How does a person feel when he is home? Does he have a different feeling when he is elsewhere? If a person goes on vacation or goes to visit friends, does he have a different feeling in those places? What can a person do to make the place where he lives feel "homey"? For me, home is a place that I have chosen because it is a place where I have found myself to be most comfortable. It is a place where I can be myself, where I am free to express myself, where everyone is so open about who they are that no one person stands out. It is a place welcome to all manners of lifestyle, and has been so throughout its entire history, so this welcoming attitude is really built into the fiber of the city, as if part of its "cultural genetics".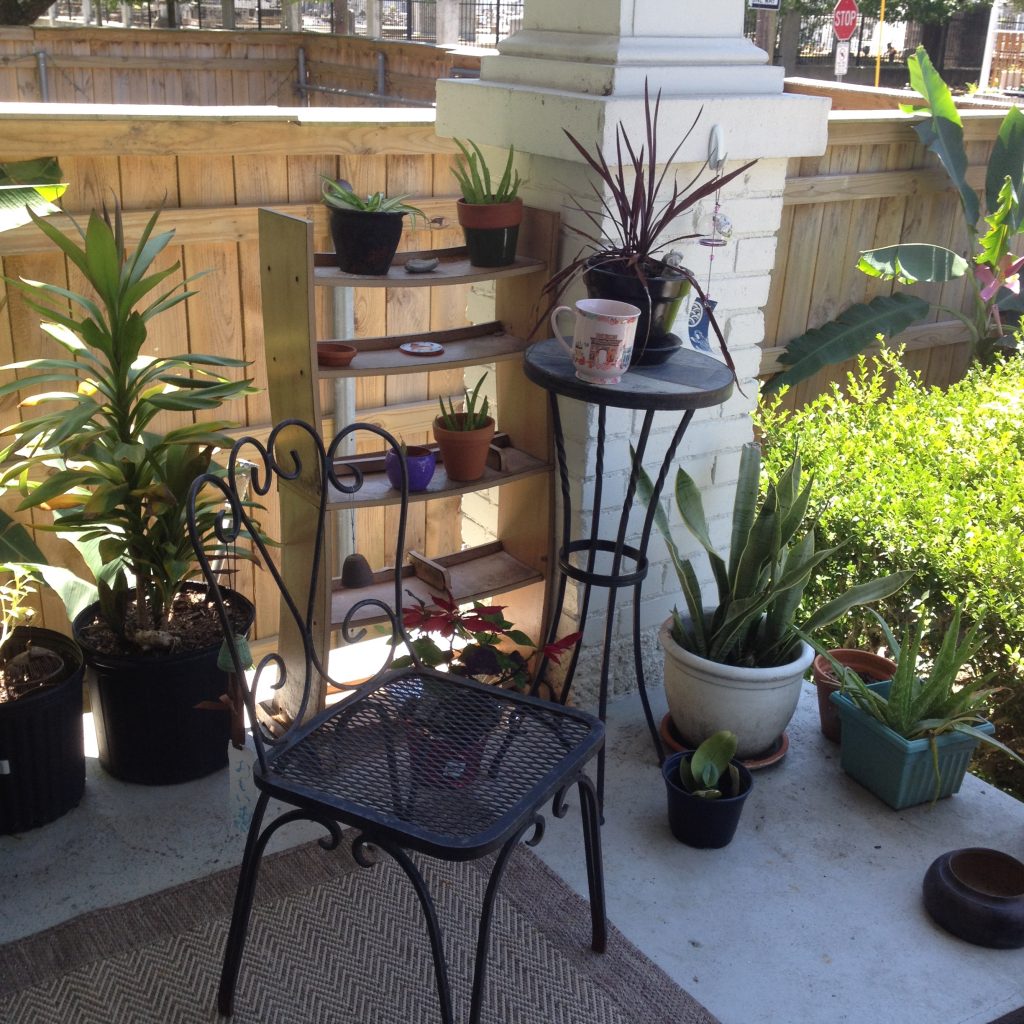 This home of mine is a place that embraces three of the things I value most, food, community, and leisure. Food is celebration, as is evidenced by the fact that all of our festivals here involve, or even feature, food. There are countless food festivals here, too many to mention, and we have nearly run out of weekends in the year for them. We have a caring, warm, embracing community here. Neighbors speak to each other, look out for each other, smile sincerely and warmly as if they have known each other all their lives. Shopkeepers remember their customers, remember their orders, say hi and even learn their names. I have never felt so important as a customer anywhere else but here.

As for leisure, it is a way of life, nay, it is an art form in this town.  We must move slowly here, being just too hot and soupy most of the year to bother being in a rush. It feels sometimes like walking through a pool of water thigh-high, my legs heavy and slow.  Yet, what is the rush? Our goal is to enjoy life, to the fullest, and our festivals are evidence of that, not many lasting less than an entire weekend.  Our meal times are an event.  I once spent 3.5 hours at a table in a restaurant.  We had long finished eating, but were too busy enjoying the conversation and finishing wine to realize the time that had passed.  That is the point.  The waiter never pressured us to finish our meal either.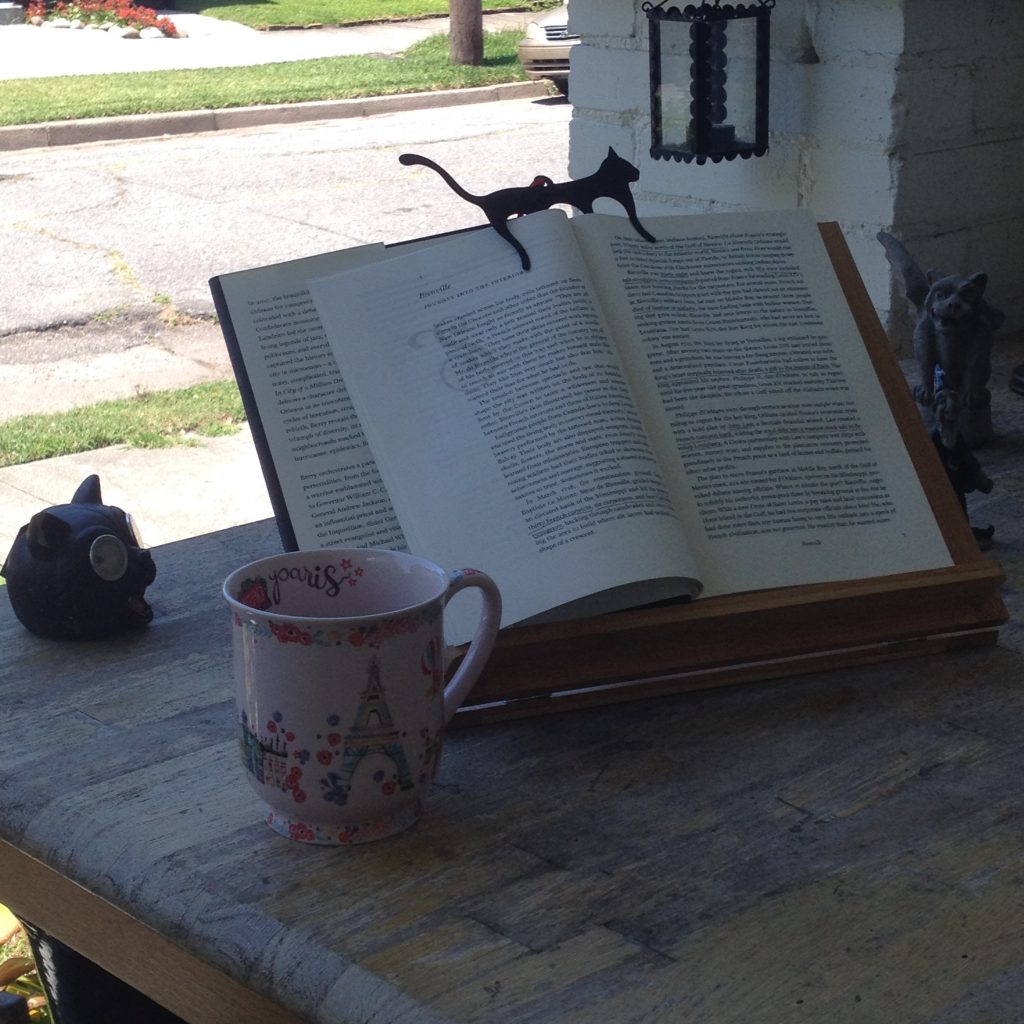 The pace of life is exceptionally slower here than other places I have been, like Tokyo or Paris, where I often felt pushed along with the current, adrift on a sea of people. The frenetic pace of cities like that was dizzying and left me feeling wind-blown.  Only after leaving Tokyo, 30 minutes into my train ride home and over two rivers, did I feel as if I could breathe again.  Where is everyone going in such a hurry?  For us here in the deep South, here in soulful New Orleans, porch-sitting is a local pastime.  I often sit on my porch, occasionally talk to neighbors walking by, watch the birds, breathe the banana-infused, Magnolia-soaked air, while reading a book with a nice hot cup of coffee next to me, letting the time slip by. I dreamt of that one day.  When I awoke, I smiled and said, "Yes, that is it. That is what I want."  That is what home feels like to me.

I would love to hear your contributions!  Make a comment below and tell me what home means to you.